Learn Excel 365 Basic Skills with The Smart Method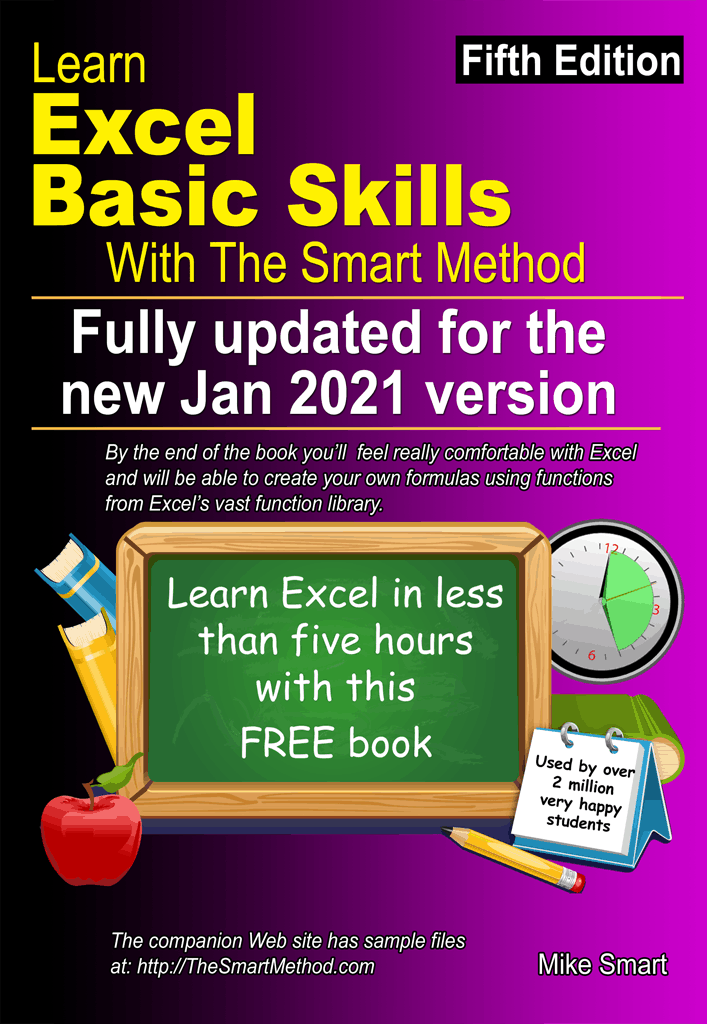 Frequently Asked Questions
If you are seeing small differences it is probably because you are using a version of Excel 365 that is targeted at home users (rather than business).
Excel 365 versions targeted at business users are updated twice a year with a new semi-annual version. 
Excel 365 versions targeted at home users are updated more frequently (usually once every month).  For this reason users of the Excel 365 home versions will always be slightly ahead of the current semi-annual version used by business users. 
We publish an updated edition of the book twice a year (in January and July) to coincide with each new semi-annual release. 
This book was written using the Excel 365 Jan 2021 semi-annual version 2008.  The next edition of this book will support the Jul 2021 semi-annual update.
The free Basic Skills Excel tutorial will get you started with Excel fundamentals. Even though it is a basic skills course you'll still master many skills that professional Excel users are unable to use. Available entirely free as an e-book.
The Basic Skills course contains the first 43 lessons from the Essential Skills course and will take most users 5 hours or less to complete.
If you need Excel skills to get a job you may prefer to begin with our Essential Skills course (it includes all of the Basic Skills material and will take you to a higher level of proficiency, giving you all of the skills that an employer would expect).
Free Basic Skills books are also available for Excel 2016, Excel 2019, Excel 2016 for Apple Mac and Excel 2019 for Apple Mac.