Learn Excel 2016 Expert Skills for Apple Mac with The Smart Method
The book and e-book have identical content. Select any of the items below to preview the contents of this book.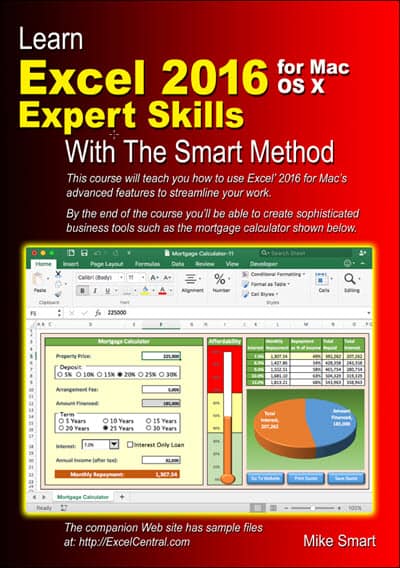 After the Essential Skills course you'll be really, really good with Excel. If you want to join the tiny elite of power-users who can do absolutely everything with Excel you can take the Expert Skills course and become a true Excel guru.
By the end of this course your Excel skills will be greater and broader than almost all other Excel users in the workplace.
Also available for Excel 2019 for Mac.
Also available for Windows Excel versions: Excel 365, Excel 2019 and Excel 2016 as both printed books and e-books.
Teaching a class? Order 5+ printed books at wholesale price.