Free Kindle e-book reader for PC, Mac, iPhone, iPad and Android
Our e-books are now published in Kindle e-book format. The Kindle reader software is available for all devices. Download the free software here:
You can download the free Kindle reader software for your iPhone, iPad or Android device from the app store on your device. When you have the Kindle reader software installed you only have to download once to read your e-book on any of your devices.
If you buy a new device you don't need to install or copy anything. Your e-books will automatically be waiting for you as soon as you install the Kindle reader software or app.
We use the Kindle Print Replica format
If you've ever read a traditional Kindle novel you may wonder how our graphically rich books with hand-crafted layout can work on the Kindle reader. The answer is that there are two types of Kindle book. The traditional format is free flowing text with no (or very few) illustrations. This is the typical paperback novel format.
The Print Replica format (used for all of our books) faithfully replicates the printed book. Unlike the printed book, however, the e-book is in full color and has many features that could not be implemented in a paper book. Here's a page from the Expert Skills book as shown in the Kindle reader on a PC: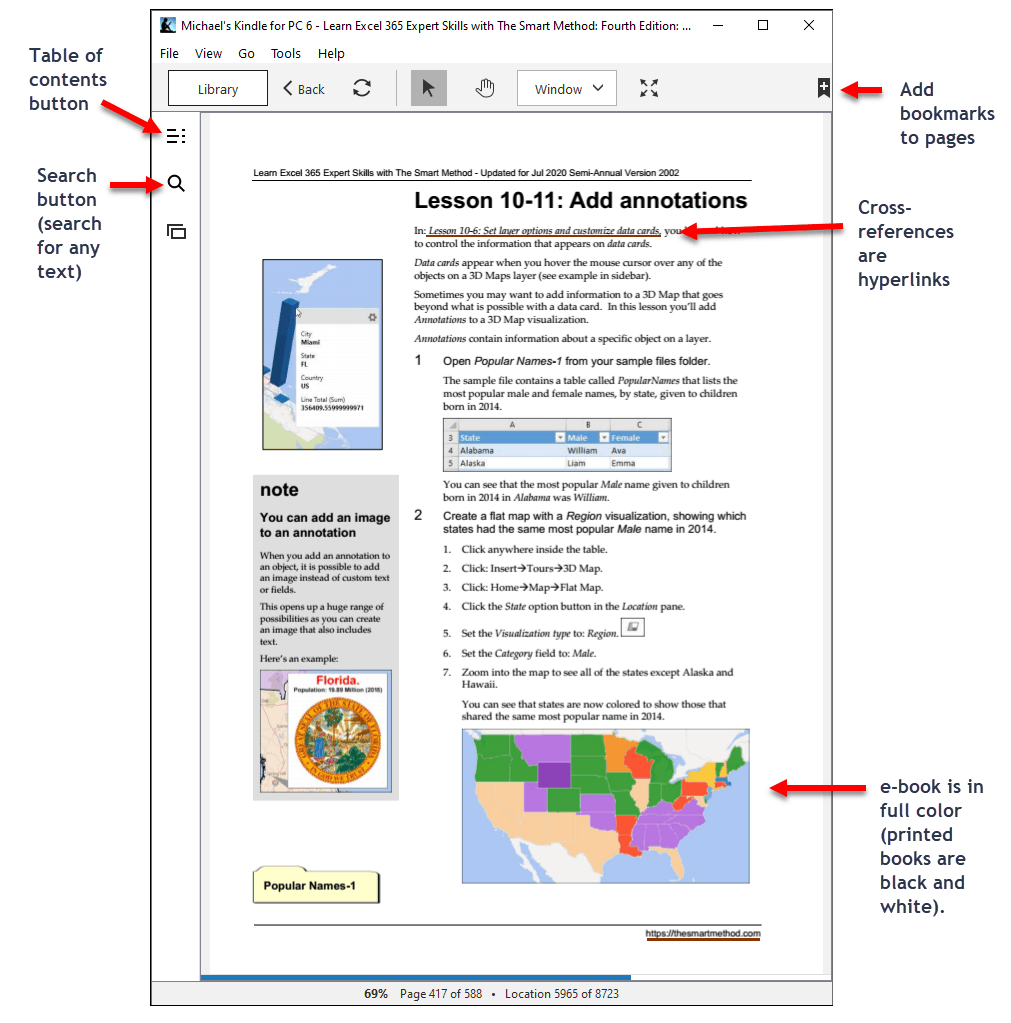 You can see that the Kindle reader software offers many advantages over other e-book formats.