Learn Excel 2016 Essential Skills for Apple Mac with The Smart Method
The book and e-book have identical content.  Select any of the items below to preview the contents of this book.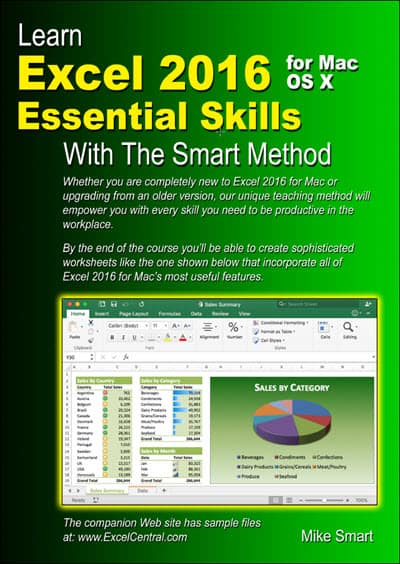 Note that Amazon are not ordering books during the current coronavirus emergency (see red text at the top of this page for more details).
The Essential Skills course includes the two Basic Skills sessions and adds another six sessions.
If you need Excel skills to get a job – but you've never used Excel before, this course will give you all the skills an employer would expect.
By the end of the Essential Skills course your Excel skills will be better than most office workers (even those with many years of Excel experience)
Also available for Excel 2007, Excel 2010, Excel 2013 and Excel 2016 for Windows as both printed books and e-books.
Teaching a class? Order 5+ printed books at wholesale price.