Excel challenges allow you to test your Excel skills by solving real-world business problems
Our Excel challenges are graded into three categories: Basic, Essential and Expert. The skills needed to complete each challenge are taught in the matching Excel tutorial book/e-book. For example, a challenge that is graded Essential will only require the skills that are taught in: Learn Microsoft Excel Essential Skills with The Smart Method. 
If you have acquired your Excel skills by another route, our Excel challenges will reassure you that you have excellent Excel skills.
Challenge #1: Conditional Formatting
Grade: Essential
Estimated completion time: Under 5 minutes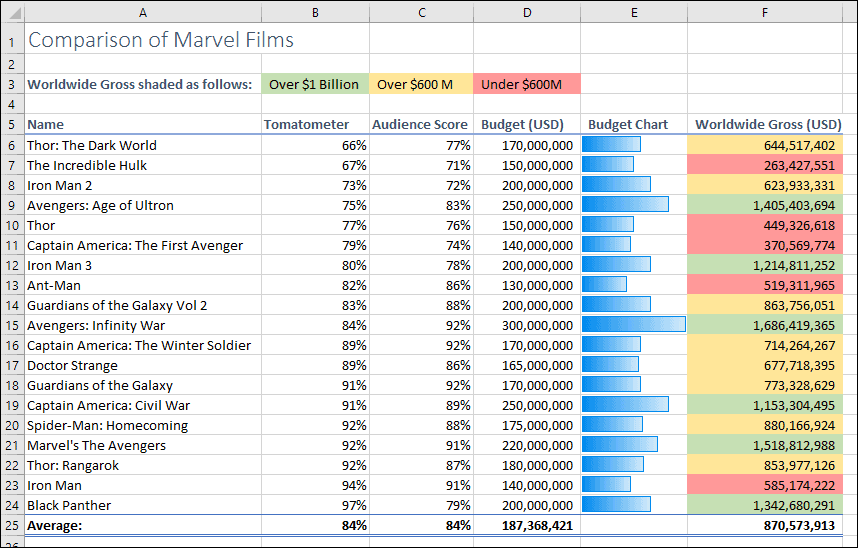 In this challenge you'll apply conditional formatting elements to a worksheet that will visually represent key performance metrics for recent Marvel Film releases.
Challenge #2: The Monty Hall Problem - Simple Excel Proof
Grade: Expert
Estimated completion time: Under 2 minutes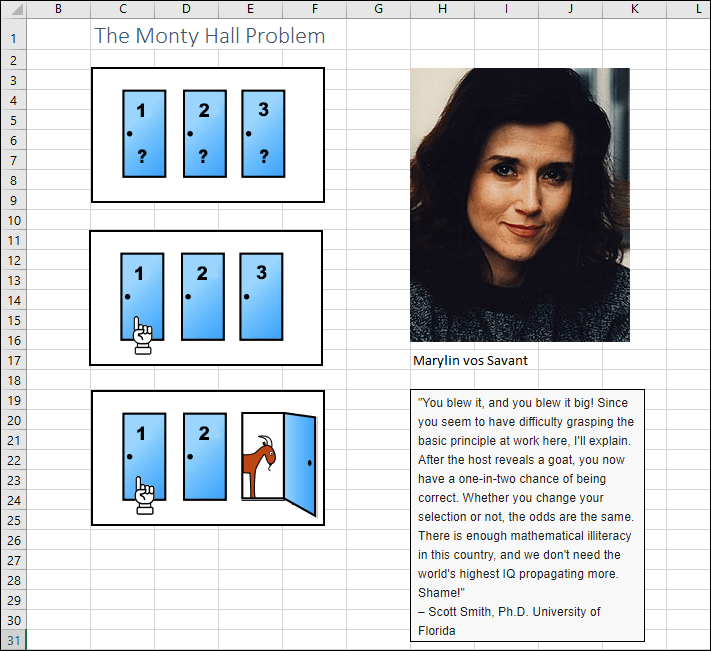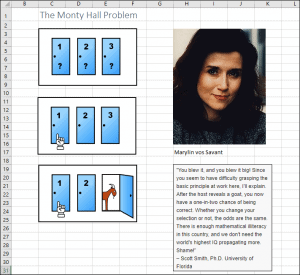 In this challenge you'll apply prove a solution to the famous Monty Hall Problem that confounded thousands of mathematicians in 1991.Marilyn Vos Savant was the most intelligent human on planet earth (with an IQ of 228 according to the Guiness Book of Records).  
The Monty Hall problem is modelled upon the American game show: Let's Make a Deal where a prize of a car was behind one of three doors.  Marilyn figured the best way to win the car but was challenged by nearly 1,000 PhD's that she was wrong.  In this challenge you'll prove who was right!
Challenge #3: Numbers to Words
Grade: Expert
Estimated completion time: 3 minutes 30 seconds


Converting a number into text sounds really simple.  But there's no Excel function that can do this and solving this problem is actually quite complex.