Excel Challenge #4: Screen Element Names
Level: Basic Skills, Estimated completion time: Under 5 minutes
Sample File: This challenge does not require a sample file
In this challenge you'll try to remember the name of each of the Excel screen elements. 
This web page makes the task easy as we've implemented it as a flip screen.  Click on the graphic below to see the answers for a little revision before you start.
Keep trying until you are able to name each of the screen elements from memory. This terminology is used consistently in Smart Method Excel lessons so it's important that you can correctly identify each element.
This challenge is reproduced from our Free Excel Basic Skills book available as an instant free  PDF Download.
The graphic below is a flip-screen.

Hover the mouse over the image to flip to the answers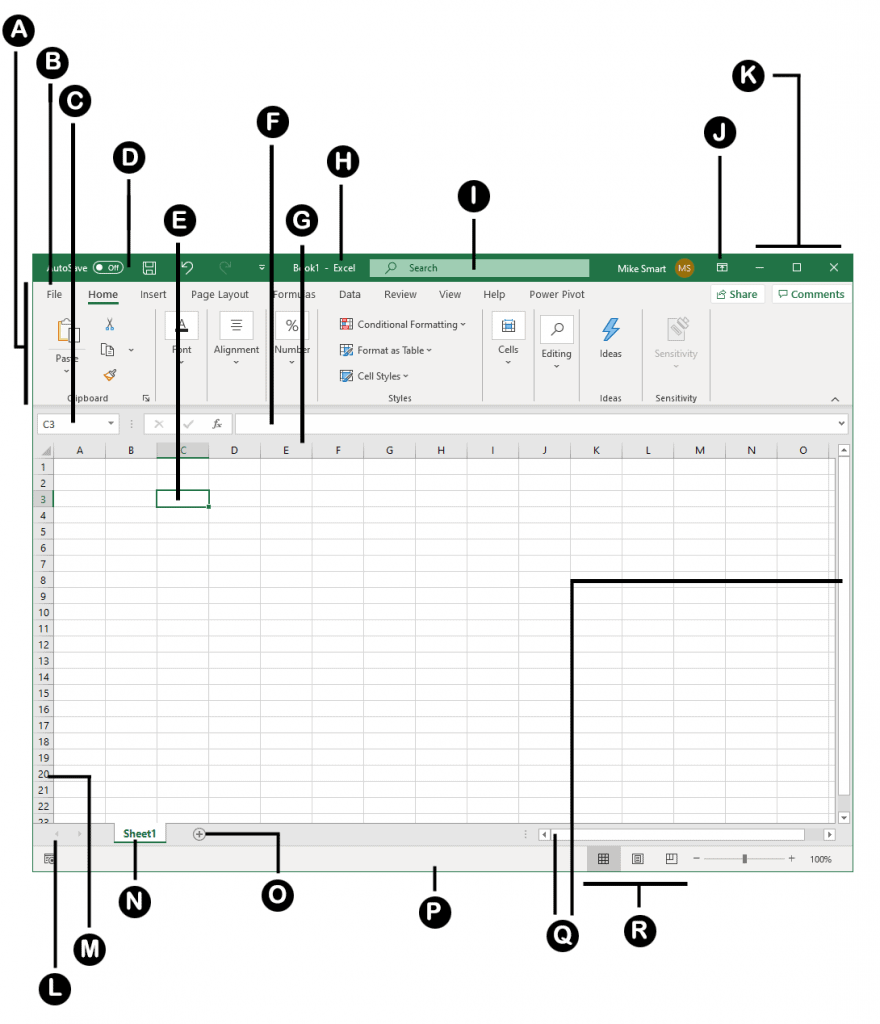 Download the FREE e-book today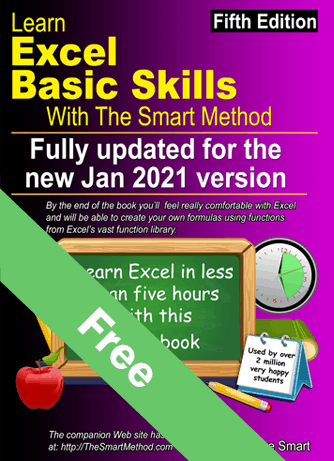 This challenge is from the Exercise at the end of Session 1 in our FREE Basic Skills e-book.