Why you can't effectively learn Excel 2016/365 using a Video Tutorial
Excel 2016/365 uses the new Software as a Service (SaaS) business model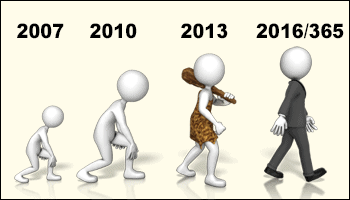 In the new SaaS world, you don't buy software any more – you effectively rent it via a subscription. The software then continually improves and changes via automatic online updates.  This means that every user is always using the same, latest version of the software.  The subscription version of Excel 2016 is a (constantly changing)  SaaS product.
Why SaaS software (such as Excel 2016/365) can not be mastered using video tutorials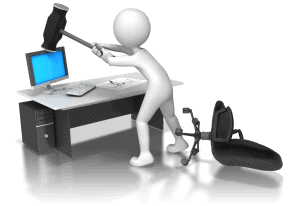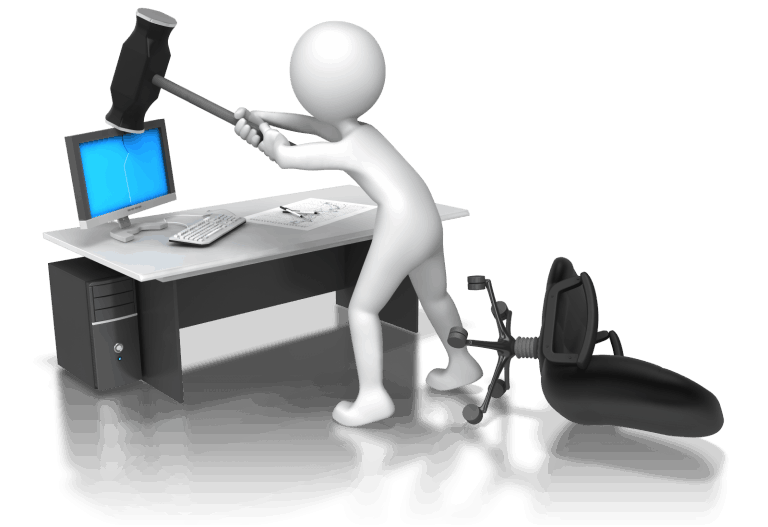 If you've needed help in using a software feature recently, you may have become very frustrated when searching the web for the solution
You'll often find a YouTube video that was made a few months ago but the screen in the video looks nothing like yours does and the narrator cheerfully tells you to click on menu options that don't exist anymore. I have done this so many times recently when searching for help with Windows 10, Google Chrome and Android features.
When you use modern SaaS software (such as  the subscription version of Excel 2016 and Windows 10), you must be prepared for things to constantly change from day-to-day as automatic updates are applied. Often a few new buttons will pop up here and there, new features will unexpectedly arrive, and features that used to be there will disappear (or move to another location).
Office 2016 is available in both an SaaS and a perpetual licensed version. The SaaS version (Office 365) constantly changes in the same way as Windows 10.
Books and e-Books are the most efficient way to learn Excel 2016 and later
It is clearly not useful or efficient for learners to attempt to learn to use frequently updated SaaS software (such as Excel 365) using video tutorials.  A video tutorial would not match what the user is seeing on their screen and the instructions would often be impossible to follow.  This is one of the few disadvantages of the SaaS revolution.
In 2018 the carefully crafted written word has become more relevant and useful as a software teaching medium provided that it is constantly updated (as is the case with Smart Method paper and e-books). 
We are not abandoning the video medium entirely. Our Excel Challenges will continue to be presented in both textual and video formats. Challenge solutions will also continue to be presented entirely in video format. We will endeavour to update these video materials with each semi-annual release of Excel 365 when neccessary.
For older Excel versions, our Excel 2007, 2010 and 2013 video tutorials are as useful today as the day they were released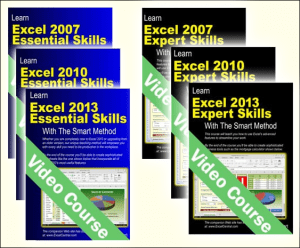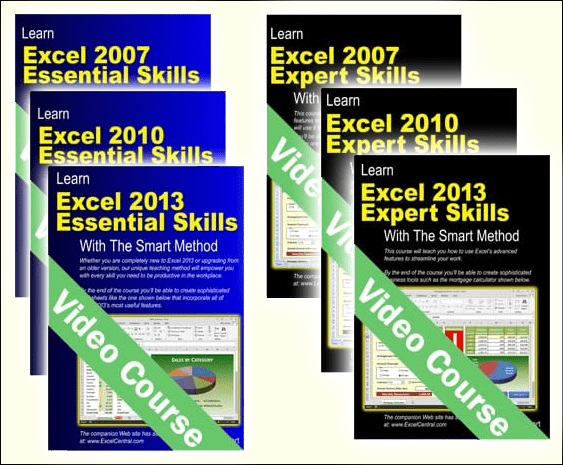 We produced the world's most popular video tutorials for the earlier (pre SaaS) versions of Excel. Each course was based upon a Smart Method book and some have a run time of well over 20 hours.  You can view some free sample videos here.
The Smart Method's professionally produced video courses each took around six months to script, record and edit but that was fine as they had a lifetime of many years. For these (pre-SaaS versions) you can still subscribe to the full video course and view all of the videos online if you wish to. I'm personally amazed that even the Excel 2007 video course is still finding buyers today – eleven years after I recorded it.
This is possible because anybody using Excel 2007, 2010 and 2013 today is using the very same version that was originally released (with only a few bug fix updates). This means that the videos perfectly match what the user sees on their screen.
There are now two (very different) versions of Excel 2016 in common use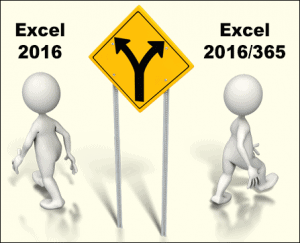 After nearly three years of monthly updates, the Excel 2016 perpetual license version is now very different to Excel 2016 for Office 365 subscribers. Users are often confused because these products are both often referred to with the single name: Excel 2016. You can see some of the differences listed in this article.
Our Excel 2016 tutorials (in paper and e-book form) manage to support both versions. Differences are usually addressed within the text or in sidebars. In some cases, we have had to provide alternative lessons, (one for each version) or brand new lessons to cover new Excel 365 only features.
By late 2018 there will be three different Excel versions in common use
In late 2018 a perpetual licensed version of Excel 2019 will be released.  At this time Excel 2016 for Office 365 subscribers will cease to exist. Office 365 subscribers won't even notice that a new perpetual version has been released as their Office version has received so many feature updates that they are already "nearly" using Office 2019.
When Excel 2019 is released, there will be three Excel versions in common use that (I hope) will be generally referred to as Excel 2016, Excel 2019 and Excel 365.  This will avoid confusion when discussing an Excel 365 new feature that does not exist in Excel 2019.
Business users of Excel use a different update channel to home users
Software that updates very frequently is bad for business productivity. For this reason, business users of both Windows 10 and Microsoft Office 365 are protected from constant "version shock" and are only updated with new features every six months (using the semi-annual update channel).
Office (and Windows 10) versions targeted at home users cannot use the semi-annual update channel and must use the monthly update channel. This means that they may receive feature updates every month (and bug-fix/security updates several times each month).
How we support (and will continue to support) Excel's new SaaS model in our training materials
Software that uses the SaaS model creates new challenges for training and support. Here is The Smart Method's strategy for supporting our Excel training materials:
Excel 2016 users: After the release of Excel 2019 all Excel 2016 books and e-books will continue to be available as both paper and e-books. We'll continue to fully support this version until at least Oct 2020 when Microsoft end mainstream support for this version.
Excel 365 users: With the release of Office 2019, all Excel 2016 for Office 365 Subscribers users will automatically become Excel 365 subscribers. We'll produce separate learning materials specifically for Excel 365 that will be updated with each semi-annual update.
Excel 2019 perpetual license users: This version has not yet been released but is expected shortly.  We will produce separate learning materials specifically for users of this Excel version.