If you're not familiar with Slicers they are covered in depth in our Expert Skills Books and E-books.
Slicers offer an extremely quick and convenient way to filter tables and pivot tables. They make it so easy to get quick summaries of data that it would be ideal if they could be used in PowerPoint presentations to present your data to an audience.
Slicers won't work if they're simply copied and pasted into a PowerPoint presentation, but it is possible to embed an Excel workbook into a PowerPoint presentation using the Insert > Text > Object option on the PowerPoint Ribbon.
Embedding Excel workbooks into other documents is explained in more depth in the Expert Skills book.
Embedded Excel workbooks can't be edited during a presentation
Even if you embed an Excel workbook into your PowerPoint presentation, you will only be able to use the Slicers while editing your presentation; they won't work while you're displaying the presentation in Slide Show view.
How you can work around this limitation
I once did a product demo (to an international audience in Rome) of some software that had been designed but didn't exist.  
I simulated clicking menu items by creating a sequence of slides containing several perfectly aligned screen shots of the user interface so that, for example, when I clicked on the Reports menu a drop-down magically appeared.  I had to rehearse the presentation really carefully because, of course, the Reports menu would have dropped down wherever I clicked – but I clicked in the right places and provided a very good simulation of how the application would work once developed.
The presentation was so well received that the client wanted the app the next day – I found it hard to convince them that it hadn't yet been created.
You could do the same with multiple screen shots of your Excel screen to simulate what happens when a slicer filter is applied.
Of course, unlike my imaginary app, Excel does exist so you might simply switch screens to Excel during your presentation instead.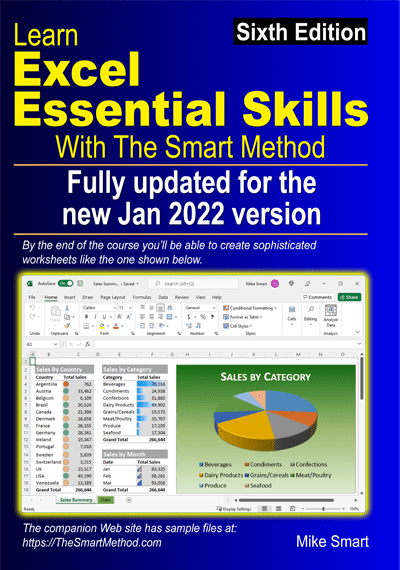 These are the only up-to-date Excel books currently published and includes the new Dynamic Arrays features.
They are also the only books that will teach you absolutely every Excel skill including Power Pivot, OLAP and DAX.
Some of the things you will learn