Excel 2019 and Excel 365 e-book availability update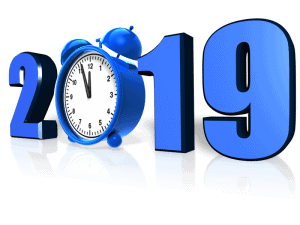 We've recently published seven new books to cover the new Excel 2019 release and the new Excel 365 January 2019 semi-annual update.  
Printed books are available and in-stock for all of these titles right now at Amazon.com, Amazon.co.uk, Amazon Europe (and most other international Amazon sites) .  If you are in a rush for them Amazon can even offer next-day delivery for most areas.  There are direct links to the Amazon pages here.
It will take a little longer to prepare the e-book versions of these titles.
The e-book versions of all seven Excel 2019 and 365 titles will definitely be available at some time in January.  We're currently aiming to have them available for download no later than Friday 18th January.
The free Basic Skills e-book version is already available for Excel 2019 for Windows.  A free Basic Skills book for Excel 365 and Excel 2019 for Mac should be available early next week (week commencing 14th January 2019).